Web designers who need to create Drupal theme designs but aren't familiar with Drupal often miss to style some elements that are Drupal-specific. Not every project will have these elements, but most will use the same ones. This is a check-list of possible elements to serve as a reminder to designers of Drupal interface.
Drupal tabs, Form fields and Submit button (Log in Page, Contact)
If you allow for user registration the Log in page will inevitably be accessible to anonymous users (along with Create new account and Reset your password). Forms styles aren't usually forgotten, but Drupal tabs are:
Page not found
Although you don't have to style this page differently from others, it's good practice to include more options for those not finding what they are looking for. Pointers to most requested pages or similar guidelines that complement the Main navigation are a good choice, and specific styling usually applies.
Many websites design it expanding on their identity in a humorous way: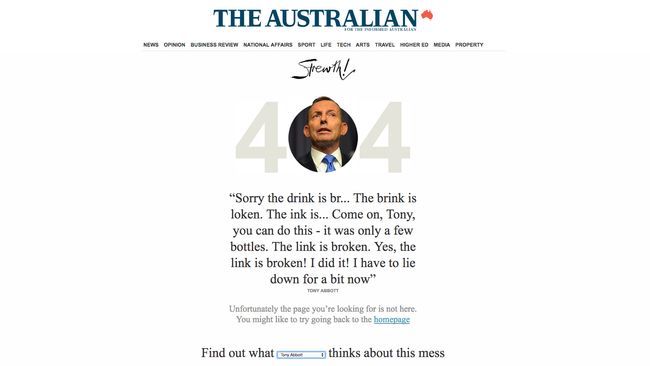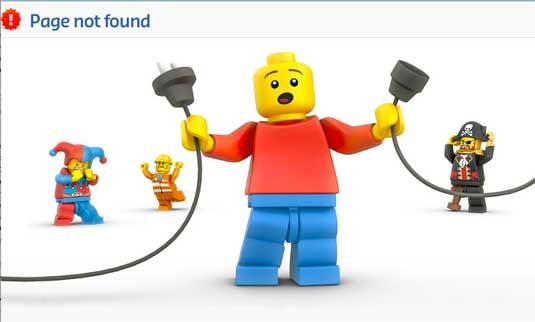 Look at more of the examples: 38 brilliantly designed 404 error pages, 24 Clever 404 Error Pages From Real Websites.
Access denied page
The Access denied situation often happens when a user clicks on a link in an email that takes them to a page they usually have access to, but if they are logged out, the system sees them as an anonymous user.
That is why it's good practice to offer a login form to Anonymous users right there on the Access Denied page. Check the styles unless you already covered form elements.
Maintenance page
Although the maintenance downtime should be minimal there are cases when more thought needs to be put into the design of the Maintenance page. If there are scheduled down-times that can disrupt your visitors' workflows, or there is time-sensitive information that should be communicated at all times you should provide more explanations and guidance on what the visitors can do while they're waiting for the site to be available again.
Database connection lost page
Breadcrumbs
Is-active links
Drupal provides is-active class on links in menus and blocks when the link destination is the page you're currently viewing.
Drupal messages
Pager
"Submitted by" data on nodes
Autocomplete throbber and suggestions list
Comments area and Comment form
Vertical tabs (Create/edit nodes form)
Vertical tabs hide the lot of node form elements that can often be skipped, yet they're there if you need to change any defaults. Color contrast on the item summary can help with readability so you can quickly skim through what the values are.
Special form submit buttons–Save, Preview, Delete
Action links
Project types that have a lot happening internally where organization staff performs various tasks on the system can have action links strategically placed throughout the system. Editors/staff responsible for those tasks usually aren't Drupal admins, they aren't familiar with the structure of Drupal "back-end". They need to have custom Dashboards for their tasks and/or action links in appropriate places. The class action-links and relevant markup is borrowed from the built-in Drupal admin pages but can be used in any custom theme.
Blocks in regions
Drupal themes define regions on the page you can easily add different blocks of content to. Designing for all block-region combinations is an overkill, but providing some basic guidelines is a good way to ensure things don't look weird if an editor/staffer decides their links would be best placed above content and not in the sidebar.
Views formats
There are hardly any Drupal projects that don't utilize the Views module, the super useful database query designer interface. There are several common Views Formats to choose from that affect what the Views output looks like. The most used are Unformatted list, Table, HTML List, and Grid.
Published under Drupal on April 23, 2018 - 00:25